There are volumes written about special needs kids.  We talk about them on the news, on television shows, and on blogs.  There are speculations about what causes Autism, and stories about the lives of families who live with various challenges.
There is another population, though, that we don't hear much about.  In my mind, I've always thought of them (us) as "the others."
These are the kids who don't have special needs.  They are "typical," or "normal," or whatever word is the PC norm these days.  They are the brothers and sisters of the special needs kids that we hear about on the news.
They are part of the background.
I think I have an unusual perspective.  I am both a sibling and a parent of a special needs individual.  I know the demands–emotionally, physically, and time-wise–of parenting a special needs child.  I also know what it's like to be the "normal" part of the special needs equation.
It's tough.
Now I have a son who is in the same position I was as a child, so I know.  I know a lot of how he feels, and how hard it can be.
Even though you know your parents love you, and you know they provide for all of your needs, it is hard sometimes to deal with the fact that your sister needs so much more.  It isn't anyone's fault, or choice, but the situation remains the same.  Looking back as an adult, especially since I have a special needs daughter now, it is very clear.  But I remember what it was like as a kid.  I remember how it seemed like I wasn't as important as my sister, how everyone was fighting for her educational needs, and how I felt like everyone just assumed I was okay.
Here's the kicker: I was okay.  I just didn't think so at the time.
Like I said, now I can see that I was wrong to feel that way.  The simple fact is, my sister's needs were greater.  She couldn't fight for herself, so someone else had to.  If I hadn't been such a selfish shit, I could have fought for her, too.
My son is so much better than me.  Already he is very defensive of his sister.  Don't get me wrong–they have their moments, just like my sister and I still have our moments.  I've written before about how our relationship was a very typical sister relationship.  My kids are the same–she's in his room, he changes her TV channel, she's touching his stuff, she hits him on the head with a spoon–you get it.  But I digress.  My point was that he is very understanding of his sister, and he watches out for her.  He told me a while back that she was going to live with him when he got older, so I could have a break.
Yeah, I know.
I have tried very, VERY hard over the years to make sure my son always knew that he was just as important as his sister.  I have fought tooth and nail for his education.  We load up just like the Beverly Hillbillies and head off to soccer games.  We camp, and go to the beach, and the zoo, and anywhere else we want to go.  Sure, it would be easier to stay home.  It's very tempting, especially as the years go by and I'm getting a little older and a little slower.  But it isn't just my son who gets to experience all of these wonderful things–it's all of us.  And so it's worth it.  It's important for ALL of us to do things besides run to the doctor or the therapist.
This is all of us, with the exception of my husband taking the picture, walking back from a sort-of local nature center.  That's my daughter riding on my sister's lap, and my son riding on the back of her wheelchair.  I'm driving.  My sister's sight line was impaired by the large child in her face.
Even though it can be challenging to be one of these "other" siblings, there are benefits, too.
We others have little or no difficulty accepting people with various levels of challenges.  It's no big deal to us.  We can talk to people with special needs without discomfort or doubt.  We like to look at various wheelchairs people are riding and chat with them about speed and handling.  We can see beyond what is on the surface, and realize the beautiful people who lie within.  These other, (not so) normal siblings are more kind-hearted, and courageous, and understanding.  They despise bullies, and most aren't afraid to stand up to them.
My son is all of these things and more.  He has the capacity for amazing kindness, and a tolerance that outshines most adults I now.  He has cornered the market on compassion.  I would have a much more difficult time making it through my day if it wasn't for my son.  We would all do well to learn from these other siblings, the ones who stand in the background.
Do these others have special needs?  No.  But can we call them normal? Ordinary?
No way.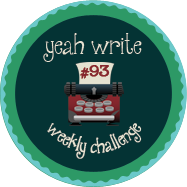 [subscribe2]